About Laboratory
Laboratory Environment
Students' Room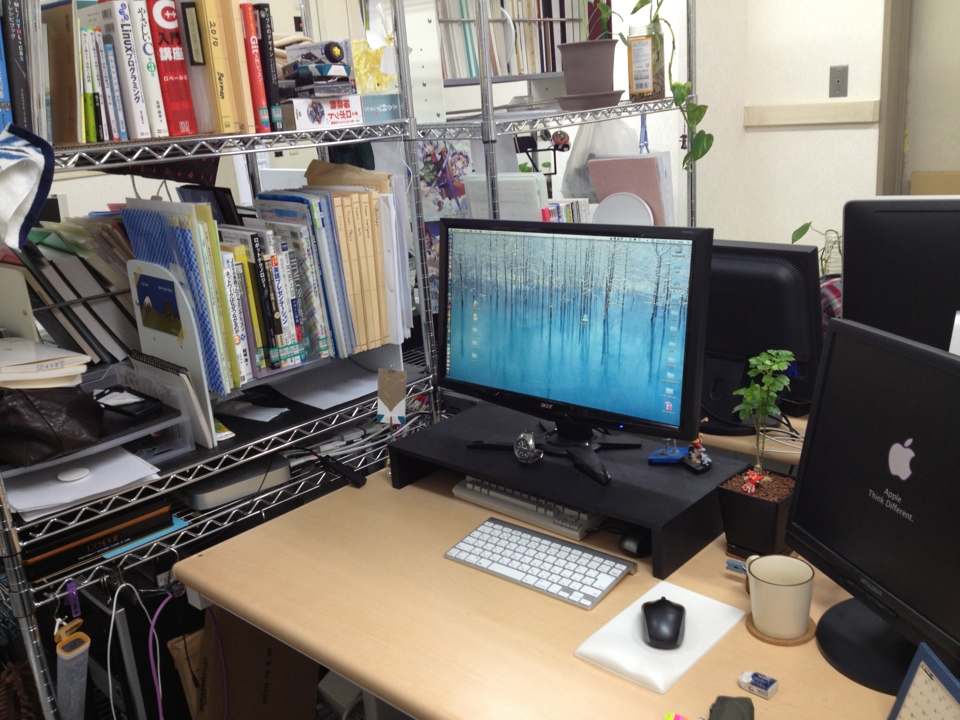 Everyone is provided with desk, Mac and Linux computer for research. We can use Windows computer in the case of researching about GPU. The floor covered with carpet makes research Lab look nice and comfortable. There are one utility desk used for dining or having "hot pot", "roast" together sometimes.
Computer Room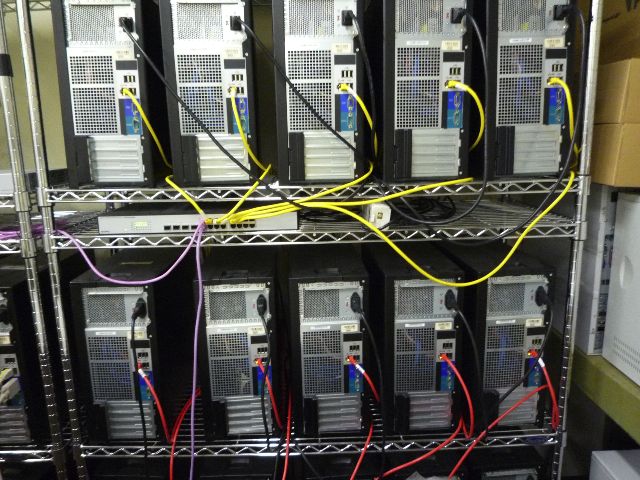 There are about 40 computers in the computer room at present used for simulation experiment by parallel computation. They can accomplish one task in few hours while one computer taking a few days to accomplish it.
Experiment Room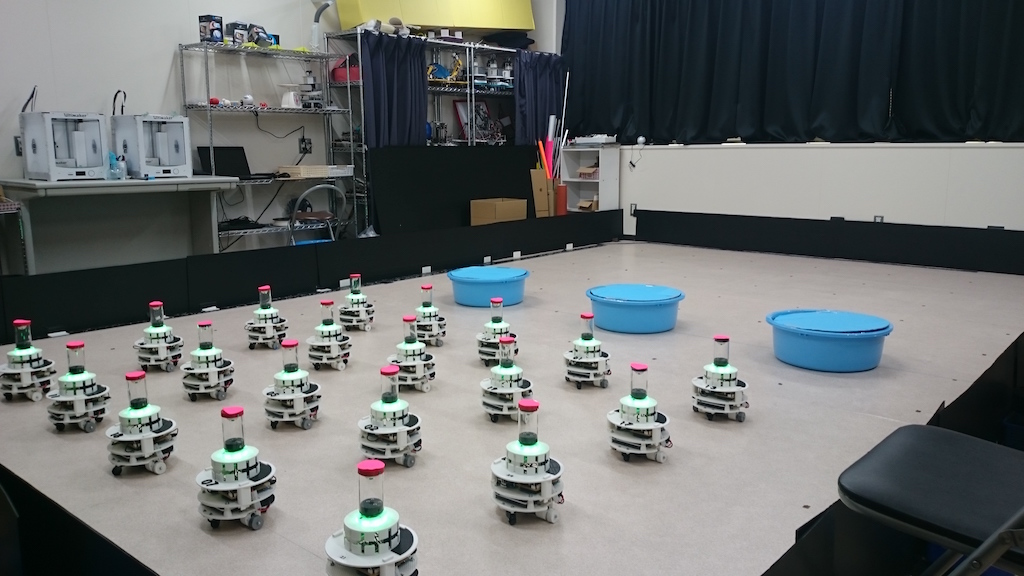 Real robot experiments, making robots and improving robots tasks are implemented in the experiment room. There are all kinds of necessary tools in the room for implementing experiments such as cooperatively transporting task, cooperatively lifting object task and so on.